D'coeur Rose (100ml)
INTRODUCTION
D'coeur is a French aristocratic brand established in 2017. It means ' Heart ' in French. Just as it symbolizes, it listens to the desires within every woman's heart, and to bring out the inner charm in every women. With this mission in mind, it creates to signify exquisiteness, elegance , tenderness and sophistication.

INGREDIENTS
The main ingredients used is a kind of plant from South America " Sacha Inca Fruit ". It's known as the OMEGA3 which grows on the ground by the native. In addtition, Jojobaba Seed Oil, Salvia Hispanica Seed Oil, Coconut Oil, and Rosmarinus Officinalis (Rosemary) Leaf Extract are added. All these ingredients are being chose specifically to repair deeply dry and damaged hair. Most importantly, this product is silicone free which will cause no side effects. It's even usable during pregnancy due to our natural ingredients.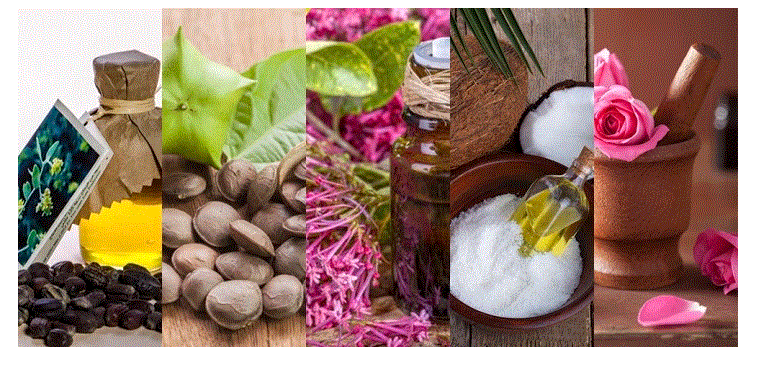 VALUES
It improves four major issues in which most women are encountering.
1. Strengthen
2. Hydrate
3. Soften
4. Shine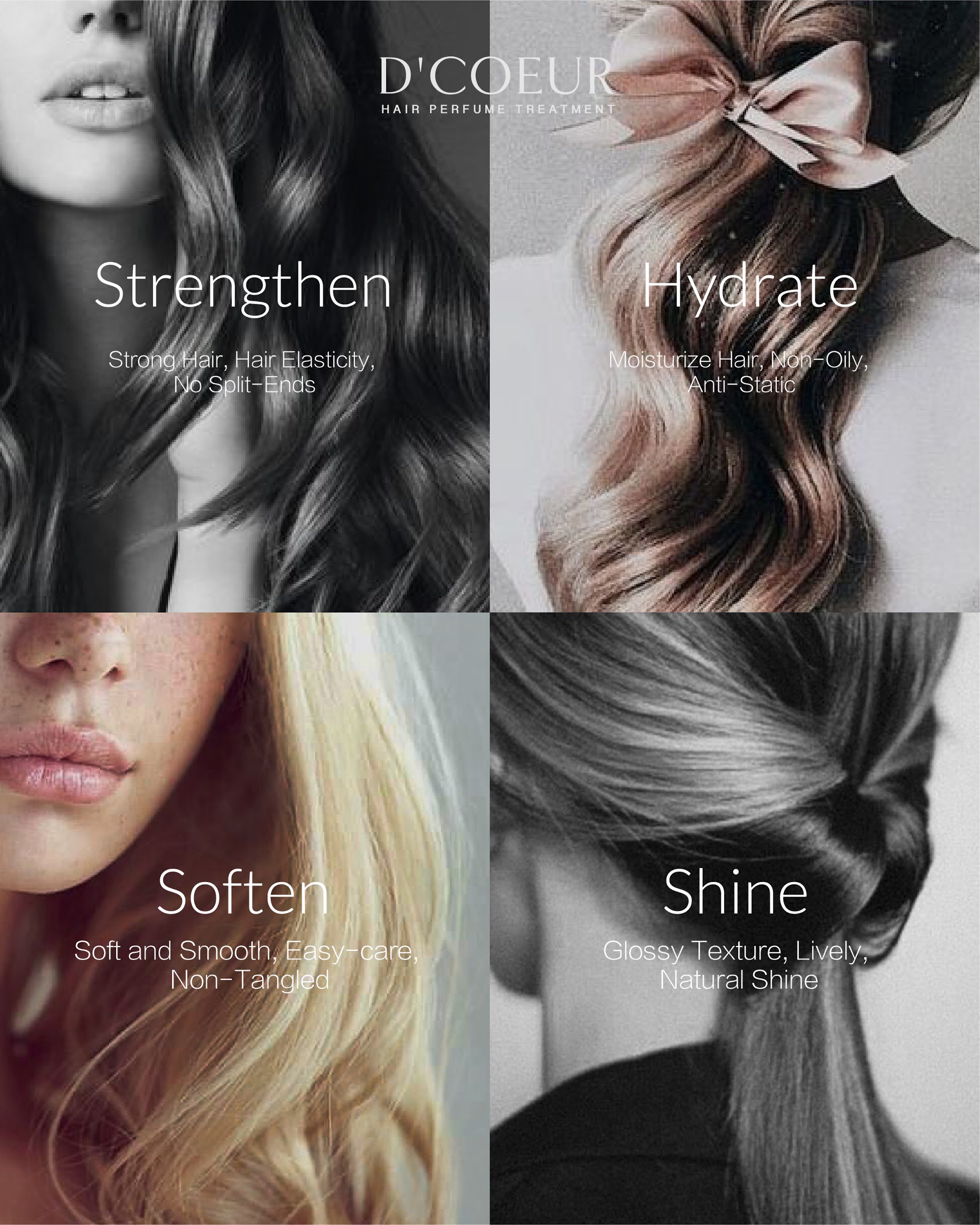 2019 BEST GIFT
Literally, the Best Gift to a woman, who doesn't like her hair to look good and having infinite good hair day at any occasions ? The packaging and product itself possessed the sense of elegance , love and passion.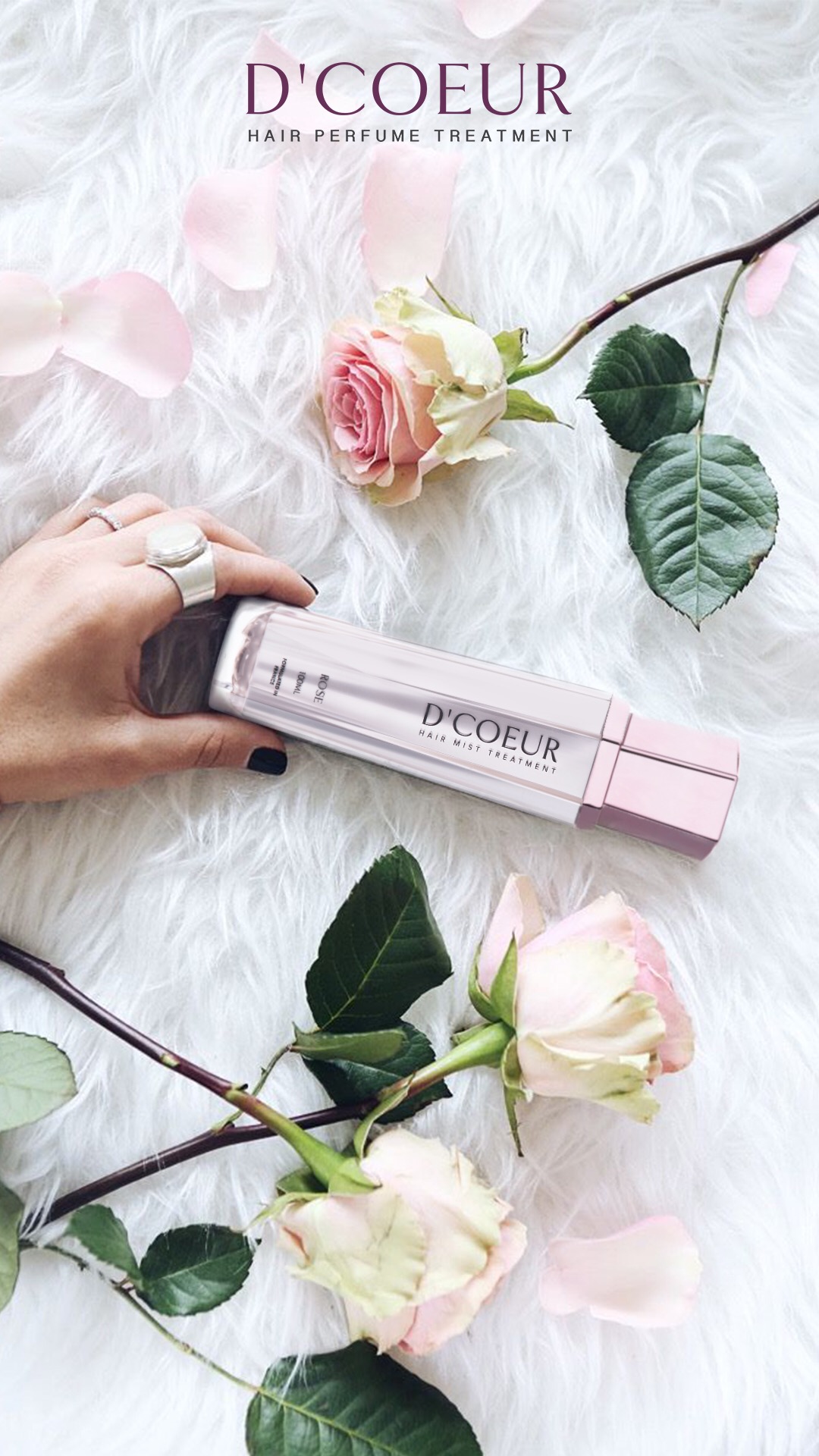 HOW TO APPLY
Have no idea how to use ? follow these steps, we got you covered.

1. Wash and dry your hair until it is about 70% dry.
2. Spray D'COEUR Hair Mist Treatment generously over slightly damp hair and comb through to lock the moisture. Dry your hair completely and style your hair as usual.
3. Finally, spray evenly over hair surface again as an additional protective layer to prevent moisture loss and to keep hair fragrant for 48 hours.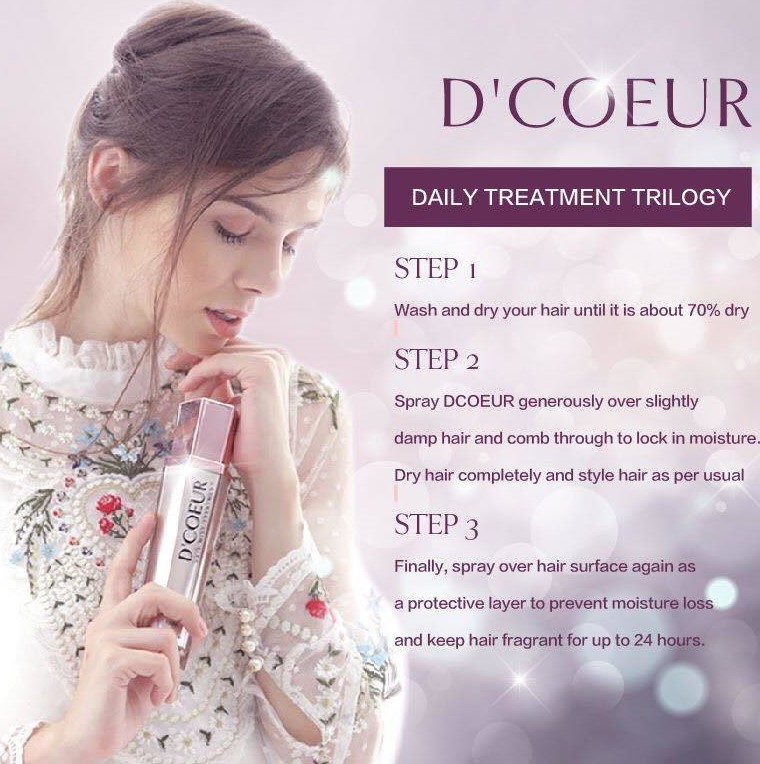 TESTIMONIALS
There are too many testimonials hence we only chose a few to display. For more testimonials kindly go through our facebook page.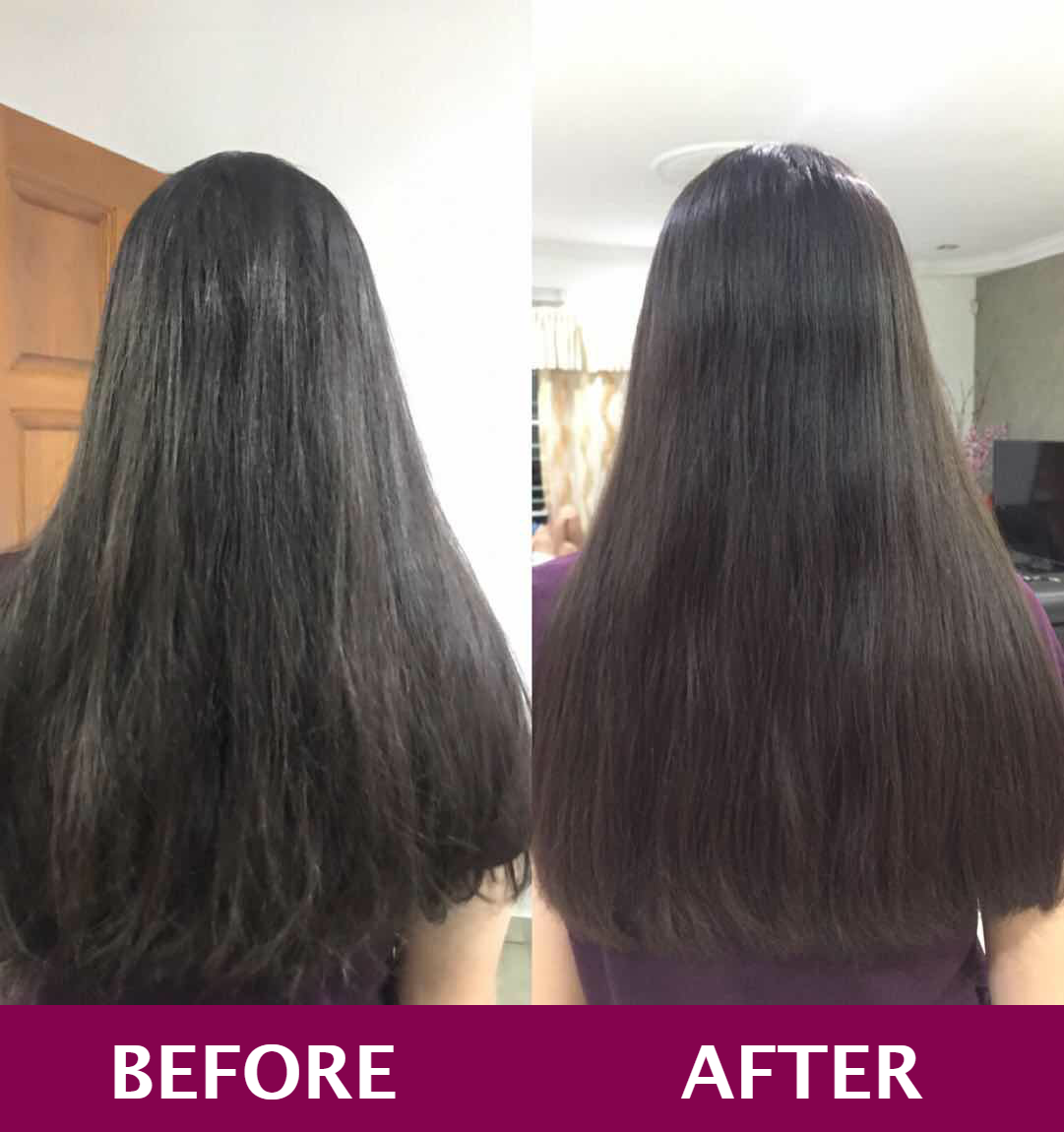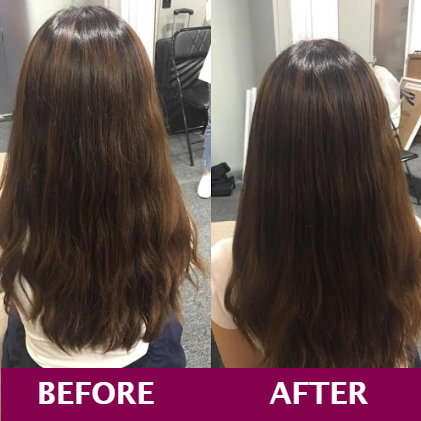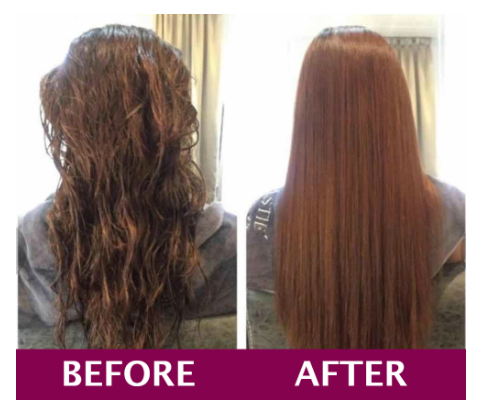 CERTIFICATIONS
In 2017, D ' COEUR Hair Perfume Treatment has received the recognition by international product quality certification which issued by the International Association For The Advancement Of Quality. This is to certify that, it has accomplished a series of quality measurements and testimonials. It's an honor to be recognized by the highest international level in product development, safety, innovation, green technology, production, packaging and design.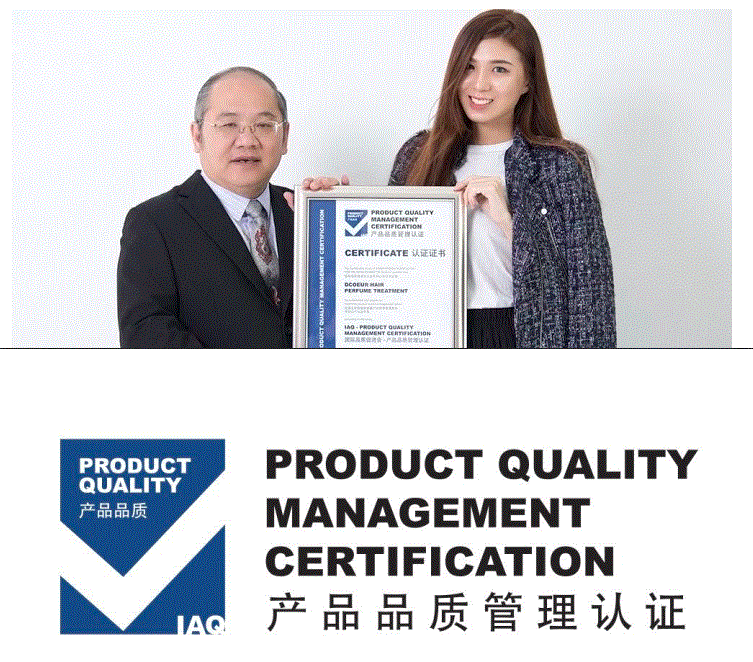 In 2018, D ' COEUR was approved by SGS, World's Leading Inspection, Verification, Testing and Certification Company. It Guarantees and Verifies that the product does not contain toxic or hazardous substances which in line with international production standard and it can be sold to any countries.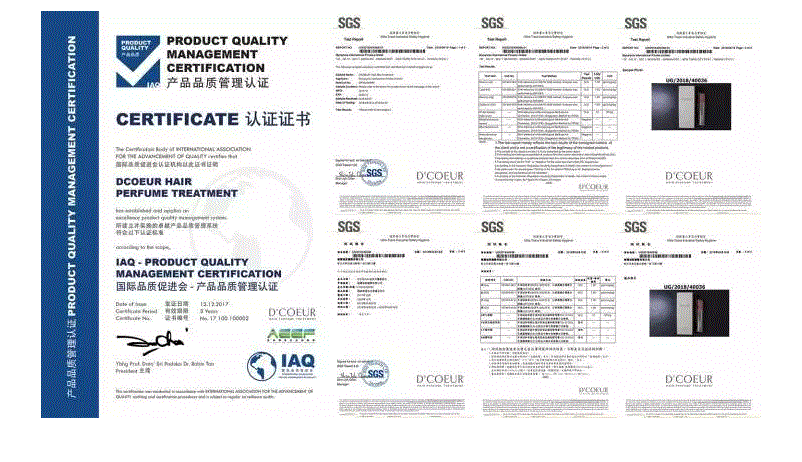 ---